Changing how you listen to consumers
We combine diverse social listening capabilities with the most comprehensive consumer intelligence analytics on the market. Equipped with the data-fueled powerhouse that is Infegy Atlas, you'll soon be taking a competitive stance in the landscape of your market. Understand your audiences, monitor your brand health, uncover trends — all the while backed by a dedicated Client Success team.
It all begins with leaning into the conversation.
Harness actionable insights, market trends, and consumer feedback from the deluge of social voices
Consumer feedback and market data have never been more available…or profuse! Infegy Atlas cuts through the noise, swiftly providing you with actionable intelligence – displayed in elegant workspaces – so that you can make bold, innovative and timely business decisions.
Brand Management

Understand how customers are talking about and responding to your brand. Identify your biggest fans and influencers, and adapt to feedback from your most honest critics.
Competitive Intelligence

Acquire unbiased intelligence on what your competitors are doing, what the market thinks about them, and how you can be the better brand.
Consumer Behavior + Insights

Gain a better understanding of who your audiences are — their needs, drivers, and passions — so that you can develop effective strategies and fruitful campaigns.

Learn More >
Market Research

Assess the viability and demand of your products and services with insights into your market landscape and the needs of your customers.


Learn More >
Turn billions of consumer conversations into actionable consumer insights
Our proprietary text analytics and natural language processing engine will do the heavy lifting for you! With access to trillions of data points – customizable to the metrics you need – your team will be making the intelligence-driven, research-based decisions necessary to discern personas, strategize campaigns, discover influencers, and grow your business.
Do all this and more with the only social listening platform in the market backed by a SOC 2 certification.
Award-winning platform and customer support designed to help you stand out
Infegy invests in clients the same way they invest in us.
We're your partner on the journey to actionable market and consumer insights. With Infegy Atlas, you not only get a fast, intuitive and insight-rich social listening tool, you also receive hands-on consultation and training from our Client Success and Support teams.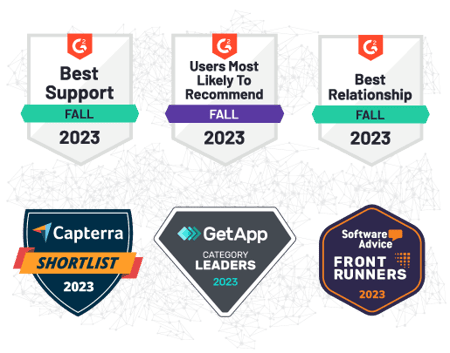 Enterprise-level compliance
We care about the privacy and security of your data so much, we've made sure our products and processes meet some of the toughest industry standards and privacy laws.
Soc 2 Type 2
Our SOC 2 certification bears witness to the controls we have in place to protect your information and data – controls that meet the rigorous standards of the American Institute of Certified Public Accountants.
California Consumer Privacy Act
Infegy supports our clients' compliance with CCPA. We serve as a provider under this act, and ensure that you remain in control of your personal information.
General Data Protection Regulation
We strive to comply with the toughest digital security, data protection and privacy laws set by the EU, which is why our client-base spans the entire globe.
Our SOC 2 Type certification documentation is available upon request. Just ask your Client Success Lead or Account Executive.
No other social media and consumer intelligence platform is like Infegy Atlas
Let's connect and jump-start your journey to consumer insights