An industry-leading consumer intelligence platform powered by revolutionary text and data analysis
We streamline conversations from diverse sources, refining social noise into trends, metrics and reports…all in one, superfast social listening platform.
Harness the power of text
Infegy Atlas uses in-depth, proprietary text analytics, content analysis, and machine learning. Our AI has the most accurate sentiment perception, so you can harness actionable data, insight, and consumer feedback from any text.
Access trillions of data points
Infegy Atlas takes in massive datasets from a multitude of sources — social media, blogs, forums, and more. These trillions of current and historical documents are transformed to analytics you can use to make the best decisions for your business or client.
Arrive at insights within seconds
Infegy Atlas has state-of-the-art processing power so that you receive results within seconds, not hours or days. With Infegy Atlas, you can spend less time waiting and more time making decisions that matter, when they matter.
Make broad strides in the market landscape
Position your strategies, campaign-planning, brand management, and even the R&D phases of your business for success with deliverables only Infegy Atlas can provide:
Case Study: Precision Campaign Analysis Fueled by Infegy Data
Colangelo provides precision campaign analysis despite scarcity of commercial data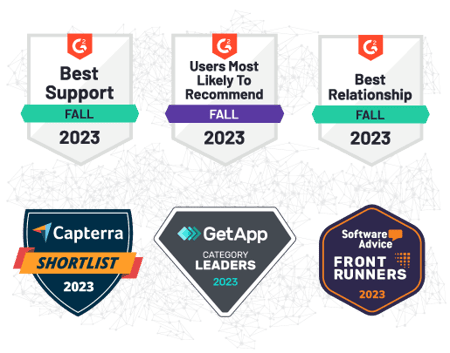 Award-winning platform and customer support designed to help you stand out
Infegy invests in clients the same way they invest in us.
We're your partner on the journey to actionable market and consumer insights. With Infegy Atlas, you not only get a fast, intuitive and insight-rich social listening tool, you also receive hands-on consultation and training from our Client Success and Support teams.
"Infegy Atlas is a crucial component of our tool stack. It provides extremely valuable audience insights and social media data that is typically impossible to reach, let alone analyze with any depth. Without it, we would miss out on insights from vital platforms."
"We're in media and invest in many intelligence tools and services. But what we have with Infegy is so much more than a platform and good customer service. It's a true partnership. I know we're not your biggest client but the way help from our Client Success Lead is always just a quick email exchange away, you'd think we were. It's very differentiating in the market."
"Infegy is the researcher's social tool. Our old social listening tool was restrictive and did not not lend itself to the researcher's process; I felt I had to be super conservative with the way I used their tool. But my workflow is never interrupted when I'm in Infegy Atlas."
Enterprise-level compliance
We care about the privacy and security of your data so much, we've made sure our products and processes meet some of the toughest industry standards and privacy laws.
Soc 2 Type 2
Our SOC 2 certification bears witness to the controls we have in place to protect your information and data – controls that meet the rigorous standards of the American Institute of Certified Public Accountants.
California Consumer Privacy Act
Infegy supports our clients' compliance with CCPA. We serve as a provider under this act, and ensure that you remain in control of your personal information.
General Data Protection Regulation
We strive to comply with the toughest digital security, data protection and privacy laws set by the EU, which is why our client-base spans the entire globe.
Our SOC 2 Type certification documentation is available upon request. Just ask your Client Success Lead or Account Executive.
"Marketers sometimes launch campaigns without thinking about specific metrics they want to achieve or how they will ascertain results. With Infegy Atlas, we were able to be super creative in coming up with a solution to determining the effectiveness of their campaign. We used Infegy to give our client some answers."
Jo-Ann Abbate
Director of Digital Strategy
No other social media and consumer intelligence platform is like Infegy Atlas
Let's connect and jump-start your journey to consumer insights