Maximize results
Onboard and empower
We're here to ensure your success. From tailored implementation services to custom global implementation programs, we've got the right solution to help you ramp up quickly and achieve your objectives and goals.
Customize the platform to meet your needs
Unlimited training for your team
Bespoke 30-60-90 day success plans
A partner on your journey toward actionable consumer insights
Dedicated teams
Every client receives a dedicated Client Success team to offer you guidance, advice, and support to help you meet your objectives and goals.
Dedicated teams
Client activation plans
From onboarding and training, to workshops and one-on-one sessions, we partner with you to maximize the return for your business.
Client activation plans
Support services
Need help? Contact our support services and receive a helpful response within hours, not days.
Support services
Analyst support
Infegy client success experts can assist with technical platform needs such as writing boolean queries, API integration consulting, building dashboards and more.
Analyst support
"The Infegy Atlas team is SO helpful every step of the way -- from support in setting up queries to presentation of findings to clients, they're really the best. We've used it to get unique audience insights we didn't have access to before and share with clients in a way that they always find interesting."
Case Study: Precision Campaign Analysis Fueled by Infegy Data
Colangelo provides precision campaign analysis despite scarcity of commercial data
Award-winning platform and customer support designed to help you stand out
Infegy invests in clients the same way they invest in us.
We're your partner on the journey to actionable market and consumer insights. With Infegy Atlas, you not only get a fast, intuitive and insight-rich social listening tool, you also receive hands-on consultation and training from our Client Success and Support teams.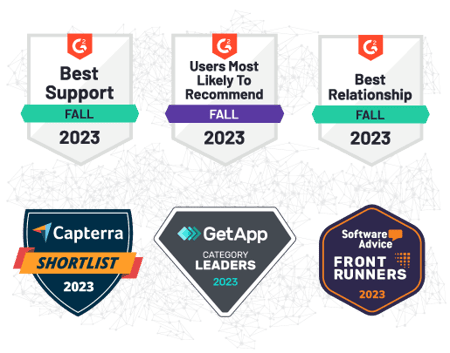 "The platform is intuitive and the support we receive is really top-notch, always providing solutions."
"We're in media and invest in many intelligence tools and services. But what we have with Infegy is so much more than a platform and good customer service. It's a true partnership. I know we're not your biggest client but the way help from our Client Success Lead is always just a quick email exchange away, you'd think we were. It's very differentiating in the market."
"Infegy is the researcher's social tool. Our old social listening tool was restrictive and did not not lend itself to the researcher's process; I felt I had to be super conservative with the way I used their tool. But my workflow is never interrupted when I'm in Infegy Atlas."
No other social media and consumer intelligence platform is like Infegy Atlas
Let's connect and jump-start your journey to consumer insights