Know you're ahead of the game with us
Diversified dataset
Tap into a dataset composed of real-time and historical data gathered over 15 years! In addition to the major social channels, we aggregate data from blogs, forums, and online news. We can also include unstructured, external consumer data that you've captured, such as online reviews, interview transcripts, and more.
Diversified dataset
Audience segmentation
Dive straight to your targets with Infegy Atlas' unique data-catalog of user-created bios. Progressive keyword search within user-profiles and posts allows you to compare and cross-reference demographics, location, and interests. You can also jump-start your discovery with our pre-built profiles.
Audience segmentation
Depth of analysis
Curate customized and nuanced searches with our expansive and ever-growing catalog of pre-built metrics. Furthermore, you can layer filters flexibly and dynamically as you evolve your query.
Depth of analysis
Unlimited search
Unlike other social listening providers, Infegy Atlas never limits the number of searches and queries available to you, and there are no caps on data or mentions.
Unlimited search
Speed to insight
We are the fastest platform on the market. Regardless of the filters you choose, data processes in seconds so that you spend less time waiting for results, and more time analyzing them.
Speed to insight
Straightforward pricing
Our pricing is transparent: you'll know what you get for the pricing package you choose right up front. Plus, there won't be hidden costs for extra queries, storage, repeatedly refining your filters, etc.
Straightforward pricing
Data security and privacy
As the only social listening platform in the market backed by SOC 2 certification, you'll know your data is secure with us. Furthermore, we respect the privacy of social users by only pulling social data from public posts.
Data security and privacy
Infegy is more than a software
A partner on your journey toward actionable consumer insights
Working with Infegy goes beyond access to our technology. Our entire organization works to support you in your success and help you meet your goals. We are here to provide strategic guidance, unparalleled research, and exceptional industry knowledge, when you need it.
Case Study: Precision Campaign Analysis Fueled by Infegy Data
Colangelo provides precision campaign analysis despite scarcity of commercial data
Award-winning platform and customer support designed to help you stand out
Infegy invests in clients the same way they invest in us.
We're your partner on the journey to actionable market and consumer insights. With Infegy Atlas, you not only get a fast, intuitive and insight-rich social listening tool, you also receive hands-on consultation and training from our Client Success and Support teams.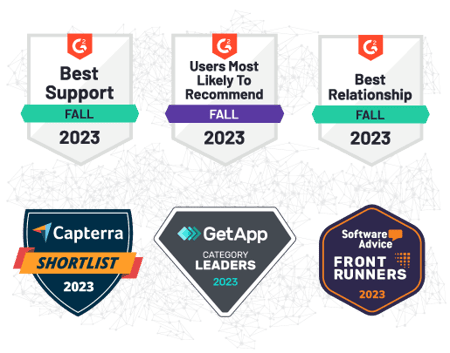 Enterprise-level compliance
We care about the privacy and security of your data so much, we've made sure our products and processes meet some of the toughest industry standards and privacy laws.
Soc 2 Type 2
Our SOC 2 certification bears witness to the controls we have in place to protect your information and data – controls that meet the rigorous standards of the American Institute of Certified Public Accountants.
California Consumer Privacy Act
Infegy supports our clients' compliance with CCPA. We serve as a provider under this act, and ensure that you remain in control of your personal information.
General Data Protection Regulation
We strive to comply with the toughest digital security, data protection and privacy laws set by the EU, which is why our client-base spans the entire globe.
Our SOC 2 Type certification documentation is available upon request. Just ask your Client Success Lead or Account Executive.
No other social media and consumer intelligence platform is like Infegy Atlas
Let's connect and jump-start your journey to consumer insights