Social listening solutions to make your agency an indispensable partner
Use Infegy Atlas to find the answers you need, faster than you thought possible
"Infegy Atlas is a crucial component of our tool stack. It provides extremely valuable audience insights and social media data that is typically impossible to reach, let alone analyze with any depth. Without it, we would miss out on insights from vital platforms."
Oliver Lewis
Chief Innovation Officer
Audience Intelligence
Build your campaign on a solid foundation by knowing everything about your audience – including who they actually are! Discover all the segments within your target group, and learn their interests, desires and pain-points. Infegy Atlas equips you with source bio information, demographic data, and context insights so that you can create fully-built out personas for your client. All this, without the hefty cost and time-drain of a major market research study or survey
New Business Pitches
Unlike other providers, Infegy Atlas gives you unlimited queries, and no caps on mentions! This means you can learn all you need to about prospective clients, and get the deep analytics you need to answer their difficult questions. With Infegy Atlas you'll be zooming in on target consumers, and your future client's competition at speed. Wouldn't you love to spend less time on research and analysis, and more time building creative pitches that win?
Campaign Planning & Benchmarking
Infegy has a massive and diverse dataset that other providers will tell you doesn't exist. Create benchmarks from previous campaigns, and tap into overall brand conversations. Base your KPIs on how your audience is reacting at various stages of the buying funnel. Immediate and accessible social data like this will keep you nimble and able to adjust tactics as needed.
Social Listening Reporting and Strategy
Is social listening already a part of your business offerings? Excellent. Then you know how powerful social media reporting is for your clients. There's no need to be hamstrung by the restrictions and fees of your current provider. Not only do we offer unlimited queries and no caps with ever plan, you get to use the full power of the social universe when reporting to your clients. Yes, you even get those "premium" channels you know you need, and that other providers will charge for.
"Infegy is the researcher's social tool. Our old social listening tool was restrictive and did not lend itself to the researcher's process; I felt I had to be super conservative with the way I used their tool. But my workflow is never interrupted when I'm in Infegy Atlas."
Maggie Temple
Senior Research Associate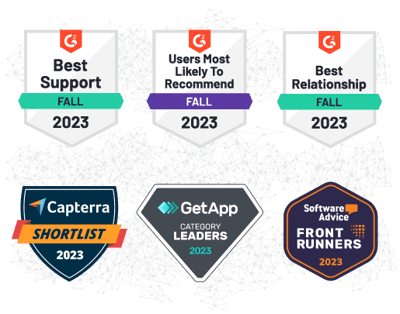 Award-winning platform across all industry classes
The revolutionary AI powering Infegy Atlas ultimately translates into robust consumer data and speed-to-insights for our users. And every quarter, clients representing companies of all sizes agree wholeheartedly!
"Marketers sometimes launch campaigns without thinking about specific metrics they want to achieve or how they will ascertain results. With Infegy Atlas, we were able to be super creative in coming up with a solution to determining the effectiveness of their campaign. We used Infegy to give our client some answers."
Jo-Ann Abbate
Director of Digital Strategy
No other social media and consumer intelligence platform is like Infegy Atlas
Let's connect and jump-start your journey to consumer insights