Checked-In and Checked-Out
How social intelligence reveals guest grumbles as Airbnb expands into smaller markets
Henry Chapman, Research and Insights Analyst
Growth and headwinds for the travel company
Since its founding in 2008, Airbnb has disrupted real estate markets, expanded accommodation options, and created tension among neighbors and guests alike. We use insights derived from social intelligence provided by Infegy Atlas to examine Airbnb's expansion into smaller, more affordable states and neighborhoods. We will focus on identifying the brand's headwinds, using customer complaints around exorbitant cleaning fees as our key example. By proactively tackling these consumer satisfaction challenges, Airbnb can continue to grow in these smaller markets.
Airbnb made headlines last week for its expansion into lesser-known markets. The company published a blog, which Axios then picked up on June 23, 2023. Initially, Airbnb gained popularity in expensive coastal cities like New York, Los Angeles, and San Francisco, offering tourists an alternative to costly hotels. This regional expansion represents a stark change from that prior strategy, as Airbnb prioritizes expansion into smaller, less expensive markets. Airbnb prioritizes expansion into these lower-cost areas because they do not traditionally have hotels. Airbnb notes this is a giant market, with hosts in areas with no hotels earning $10.5 billion in 2022 alone.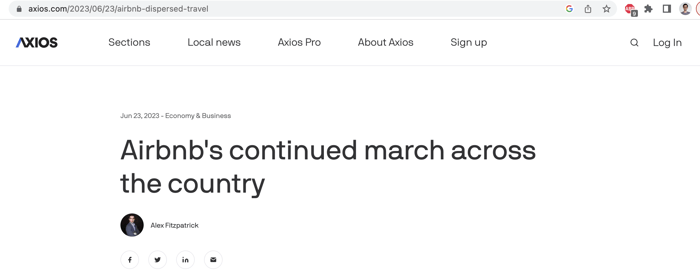 Figure 1: Screenshot of Axios article about Airbnb's growth.
Geographic expansion to less expensive markets
To confirm Airbnb's claim, we use Infegy Atlas's geography tab, which relies on aggregated geotagged posts. By sorting the data by universe size, we observed a decline in post volume in the predictable, large coastal cities, indicating social saturation where Airbnb accommodations have become ingrained in the city's fabric.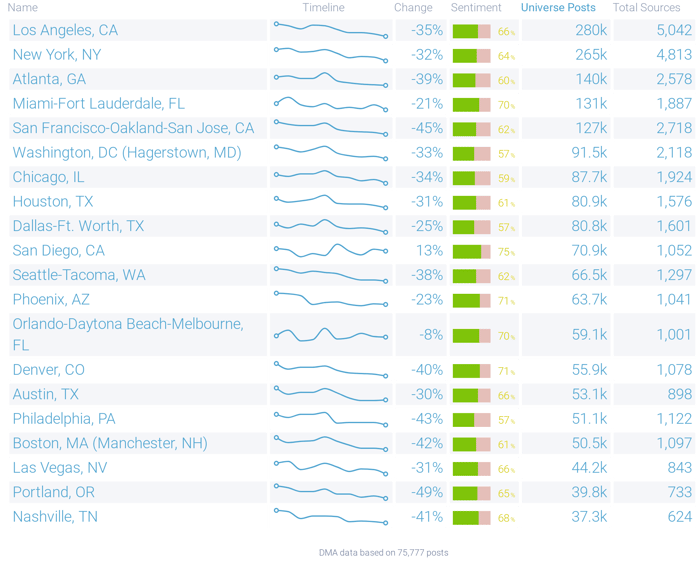 Figure 2: Table showing highest post volume associated with Airbnb by US community (June 2020 through June 2023); Infegy Atlas data.
However, when we sorted by growth, we discovered substantial post volume and a significant increase in smaller communities like Wichita Falls, Oklahoma, and Terre Haute, Indiana. For example, Airbnb's post volume in Wichita Falls grew by 277% within the last three years. In short, Infegy's social listening dataset supports Airbnb's assertion that the brand is becoming more dispersed across American cities.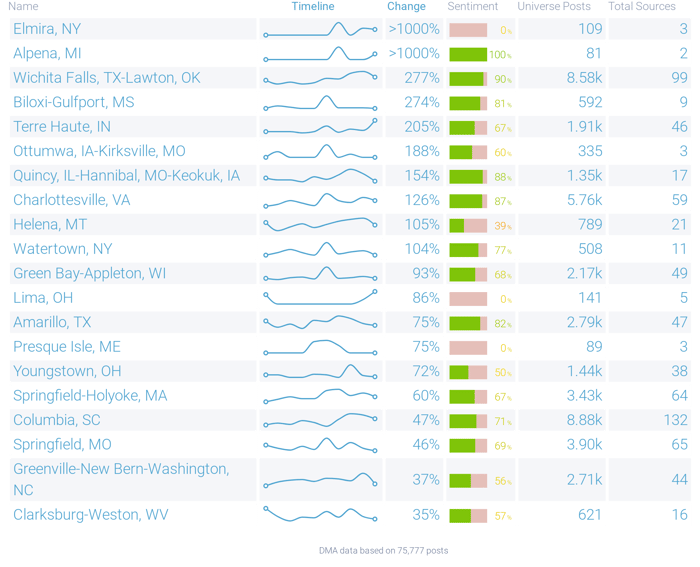 Figure 3: Table associated with Airbnb by US community sorted by growth (June 2020 through June 2023); Infegy Atlas data.
Airbnb faces consumer satisfaction headwinds
While Airbnb's expansion may appear positive, it overlooks underlying concerns regarding its long-term viability. We looked at negative topics derived from aggregated social media posts to delve deeper into these concerns. We will delve into one such case: the issue of "cleaning fees," which has generated frustration among consumers due to hidden expenses and increased costs. "Fees" is the most prominent negative topic within our analysis, with the more specific "cleaning fees" not far behind.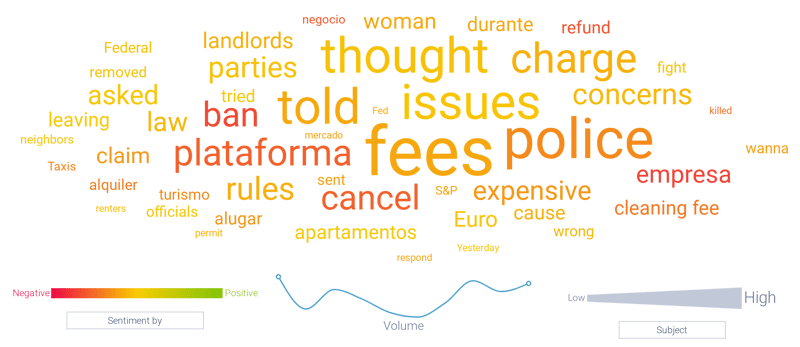 Figure 4: Negative topics associated with Airbnb (June 2020 through June 2023); Infegy Atlas data.
Upset consumers around cleaning fees
Initially marketed as a cost-effective alternative to hotels, Airbnb listings often appear cheaper at first glance. However, when users proceed to check out, they are confronted with a plethora of service fees, convenience fees, and, most annoying of all, cleaning fees. A viral tweet highlighting a $200 cleaning fee noted, "Also Airbnb: please clean the entire house upon leaving."
Over the past three years, "cleaning fees" have been mentioned within the Airbnb conversation a staggering 232,275 times. Consumers in an inflationary environment seek to save as much money as possible. The cost savings that Airbnb previously provided were a significant factor in its success. These expensive cleaning fees threaten to destroy that competitive advantage.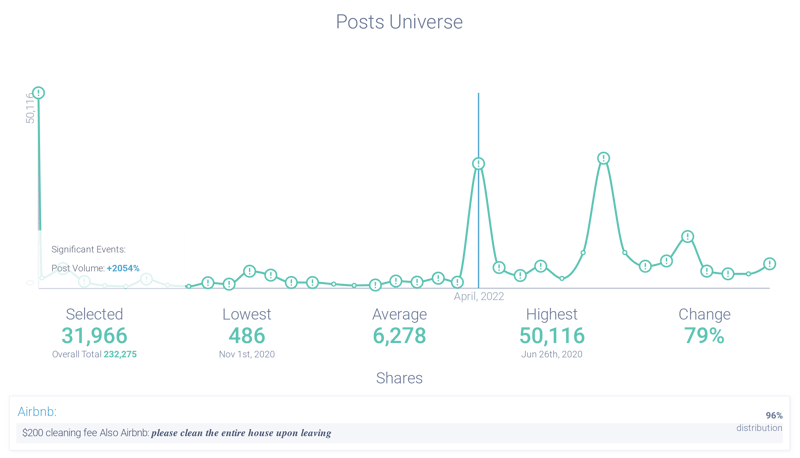 Figure 5: Post volume of "cleaning fees" within Airbnb's conversation (June 2020 through June 2023); Infegy Atlas data.
Moreover, there is evidence within this conversation that users are contemplating a return to hotels. We tracked topics around people mentioning cleaning fees and found that the word "hotel" was the second most prominent within our dataset.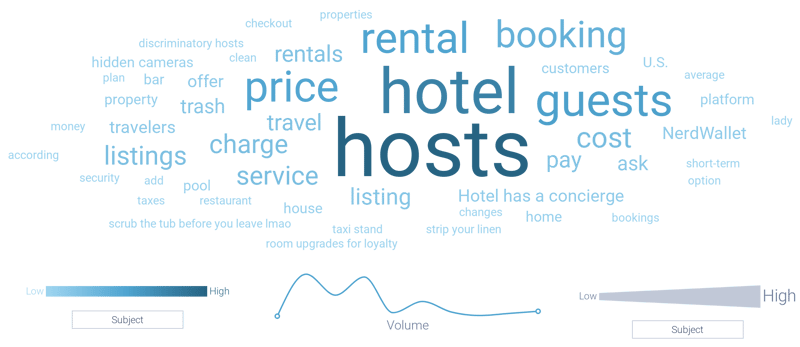 Figure 6: Topics associated with "cleaning fees" within Airbnb's conversation (June 2020 through June 2023); Infegy Atlas data.
Fastest-growing cleaning fee complaints in emerging US markets
Concerningly, we found that complaints were growing fastest in these emerging US markets like Bangor, Maine, and Quincy, Illinois. These, and numerous other smaller communities, have experienced over 1000% growth in cleaning fee-related-conversation over the past two years. A possible explanation for this is the price sensitivity that people face within lower-cost-of-living cities. People taking a trip to New York expect an expensive hotel stay, while people in Lubbock, Texas, do not. Our takeaway is that if Airbnb prioritizes expansion, it should better regulate prices in lower-cost-of-living areas of the United States.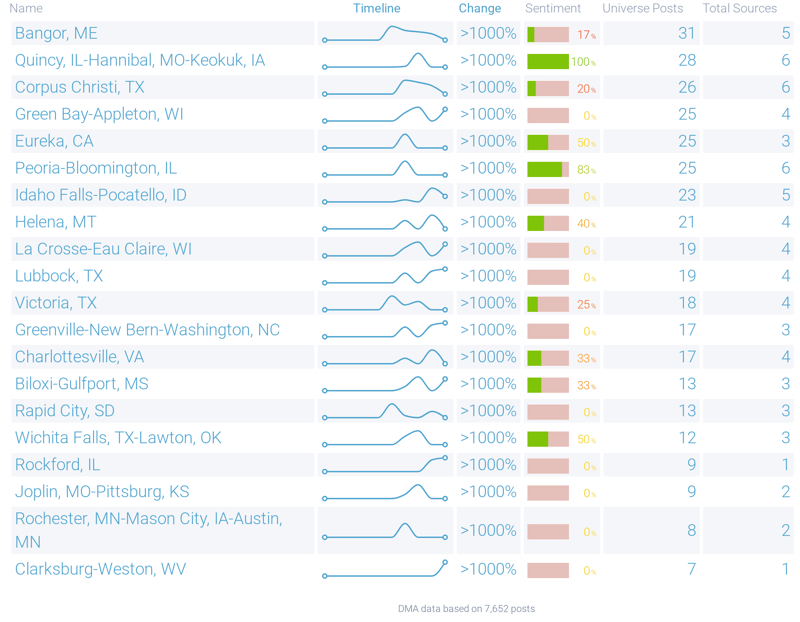 Figure 7: Cleaning fee conversation by geography sorted by post growth(June 2020 through June 2023); Infegy Atlas data.
Airbnb's impending growth challenges
In summary, Airbnb's expansion into smaller and more affordable markets is evident as the platform spreads its reach beyond the traditional coastal cities. However, the brand must address consumer dissatisfaction with its cleaning fees, especially within those emerging US markets. The presence of hidden costs in more rural areas threatens to undermine the cost-saving value proposition pivotal to Airbnb's initial success. By addressing these headwinds, Airbnb can continue to evolve and adapt to the changing needs and preferences of travelers, securing its position in the accommodation industry.
Stay up-to-date with Infegy insights by subscribing to our blog