Swipe Right for Insights
How we used social intelligence to show dropping dating app sentiment
Henry Chapman, Research and Insights Analyst
Tinder upends modern dating
Online dating dates back to the Internet's beginning, but it underwent a dramatic transformation with the advent of mobile dating applications. Tinder took the lead with its trademark swiping. It paved the way for other apps like Bumble, Grinder, Hinge, and OkCupid, which quickly gained popularity.
Despite initial success and growth, dating apps have encountered challenges in recent years. Since 2021, they've faced a concerning trend of declining revenue and stock prices. We found the underlying factors behind this downturn, using arguments and insights derived from social intelligence. By examining user sentiments and behaviors, our research reveals a problematic pattern of dwindling customer satisfaction and an increased intent among users to churn from the apps.
The massive growth in post volume since 2012
Before 2012, people used websites like Match.com or eHarmony to date online. There was a stigma attached to it, as if it were only for people who couldn't find dates elsewhere.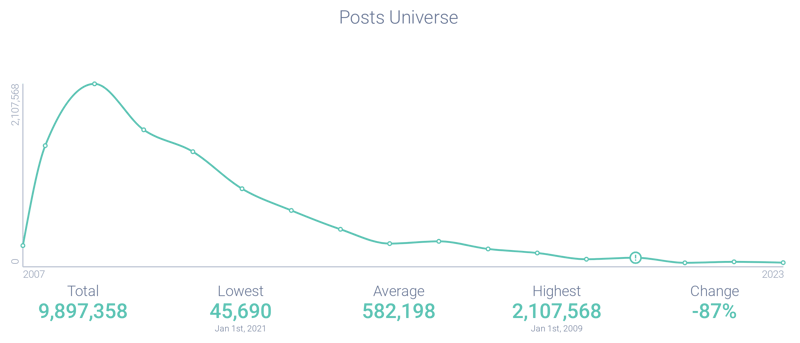 Figure 1: Post volume associated with eHarmony.com (2007 through 2023); Infegy Atlas data.
However, everything changed when Tinder hit the scene in 2012, bringing online dating to smartphones. Tinder and other apps like Bumble, Hinge, and Grinder experienced explosive growth and pushed aside legacy competitors like eHarmony.com. Over the last decade, Tinder's post volume has surged by an impressive 294%. However, we've noticed a market saturation as post volume around the apps declined beginning in 2019. Tinder's competitors and companions like Bumble, Grindr, and Hinge showed similar slowdowns.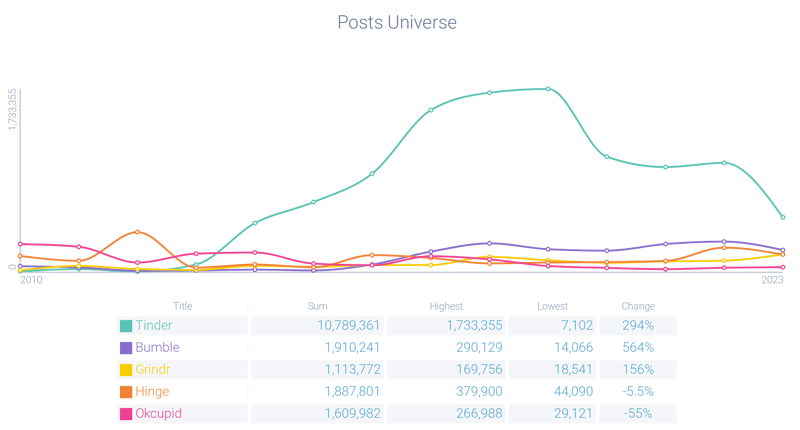 Figure 2: Comparative dating app post volume (2010 through 2023); Infegy Atlas data.
Consistently declining sentiment
As the popularity of dating apps surged and more people talked about them, we noticed some worrying signs. We used Infegy Atlas's sentiment detection and found that the average sentiment for all the apps we checked dropped significantly, except for OkCupid. Tinder's positivity decreased by 25% in the last ten years, and Hinge's took a massive hit with a 36% decline.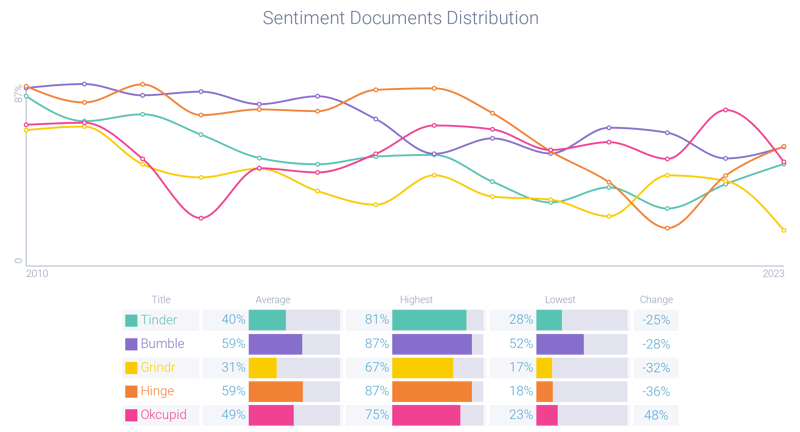 Figure 3: Comparative dating app sentiment distribution (2010 through 2023); Infegy Atlas data.
We took a closer look at Tinder's sentiment in Figure 3, spanning the last 13 years. There, we observed a crucial shift in 2017, when negative sentiment documents began to overwhelm positive sentiment documents. This negativity around Tinder has been on the rise ever since. Next, we'll dig into our linguistics to understand why people are more negative around Tinder.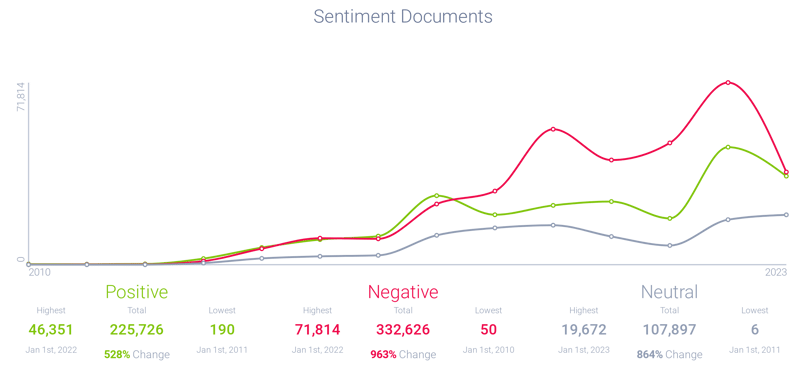 Figure 4: Positive, negative, and neutral documents about Tinder (2010 through 2023); Infegy Atlas data.
Why are Tinder's users upset?
We wanted to figure out why people felt so upset with Tinder, so we dug into sentimental keywords. These are the words and phrases that show how people feel about Tinder—whether positive or negative. Interestingly, we discovered that the word "wasted" became a significant negative keyword, suggesting that users were expressing frustration and dissatisfaction with the app.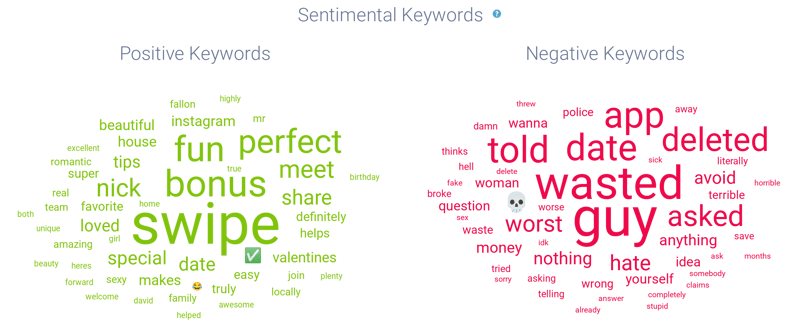 Figure 4: Positive, negative, and neutral documents about Tinder (2010 through 2023); Infegy Atlas data.
We delved into posts that mentioned "wasted" and uncovered some concerning hashtags like #fakeboyfriend, #imgettingofftinder, #shouldcomewithawarning, and #thesinglechronicles. These findings indicate that people felt they were wasting their time on the app. This lines up with research from the Université de Picardie, which revealed that a significant 65.3% of app users were already married or in a relationship, and only 50.3 percent were using the app to meet someone offline. The research suggests it's challenging for single people to find relationships on the app, given that more than half of the users were already taken. No wonder users were complaining about how it's a waste of time.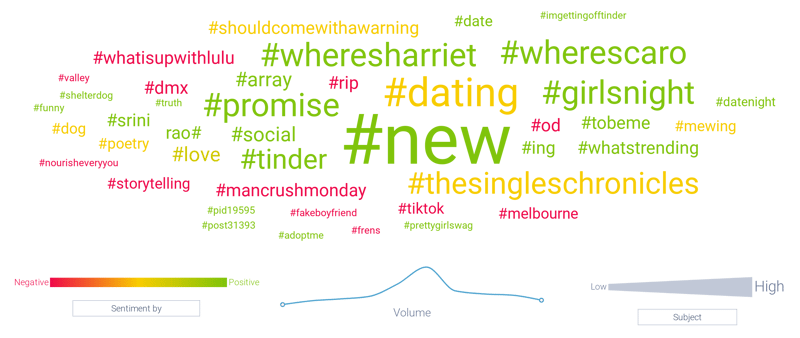 Figure 6: Hashtags associated with posts that mentioned "Tinder" and "Wasted" (2010 through 2023); Infegy Atlas data.
What could the decline mean?
Tinder's whole business idea relies on people spending time on the app. They make money by selling ads and premium features to users, but that only works if people keep coming back. Unfortunately, using Themes, we noticed a significant increase in "Intent to Churn," which means people are talking about leaving Tinder. This trend has shot up by 80% in the past 2.5 years, and it's a worrying sign for the dating app's future. This surge in "Intent to Churn" should be a wake-up call for Tinder's leadership to address the concerns of its users and find ways to re-engage them to maintain its success in the competitive dating app market.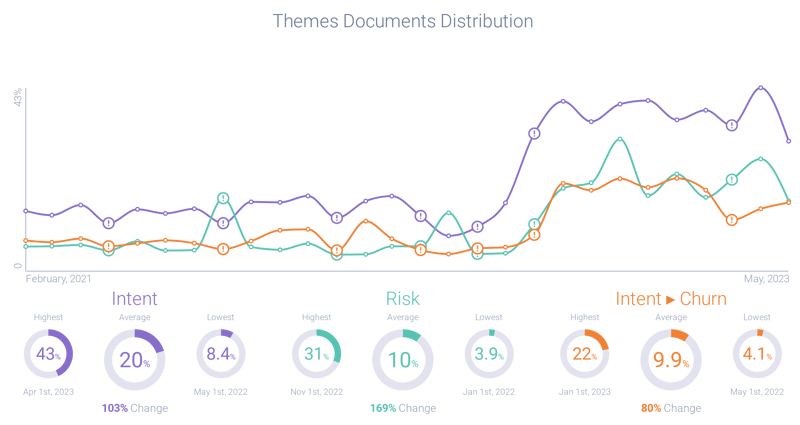 Figure 7: Themes associated with "Tinder" (February 2021 through May 2023); Infegy Atlas data.
Takeaways for tracking your customers' sentiment
Our analysis revealed concerns about the future of dating apps, particularly Tinder. While these apps experienced massive growth, a troubling trend of declining sentiment and increasing "Intent to Churn" has emerged. Users have expressed frustration, feeling like they are wasting their time on the app, which may be linked to many users already being in relationships. Social intelligence provides a powerful tool to key into changes in customer sentiment and gain valuable insights for adapting and improving business strategies in this dynamic digital landscape. By listening to their users and making adjustments, dating apps can enhance their appeal and ensure lasting success.
Stay up-to-date with Infegy insights by subscribing to our blog